Peace is the way. The Revolution is in between Your Ears. Re-Contextualizing History... One Episode at a Time. Peace Revolution is a self-study curriculum produced by
Tragedy and Hope dot com
and funded by the Subscribers to the Tragedy and Hope Online Research and Development Community. Supporting T&H allows Peace Revolution to remain free of commercials and advertisements.
THANK YOU FOR YOUR SUPPORT!
Since 2006, we have created over 500+ hours of educational information in audio and video productions of the highest-academic quality, and we have presented it for FREE, to millions of individuals around the world; many of whom are desperate to encounter and integrate such information.
Your support enables us so that we can continue producing projects which enable Cognitive Liberty.
If you would like to donate so that we can continue producing independent media without commercial advertising, simply click the button below for a one-time donation:
Alternatively, You can become a Member and Support our ability to create media for the public (while You make new friends and enjoy educating yourself along the way) by subscribing to the Tragedy and Hope Community:

Monthly @ $14.95 / month

Yearly @ $120.00 / year
*Subscription details on Subscribe page.


ssl certificates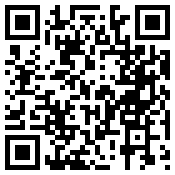 ( Tragedy and Hope QR Code )